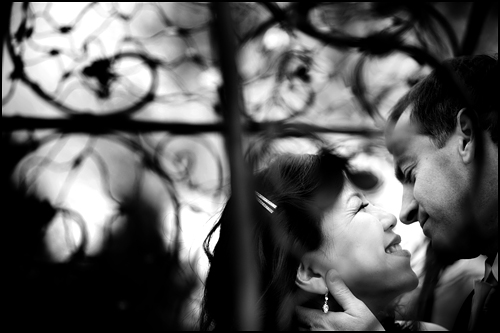 Cen & Tim
Meadowlark, Virginia
Feb 28th, 2010
I remember getting a call from Cen at the end of January asking about wedding photography. I asked my standard questions about location and date and Cen's response was basically I don't know when or where we are getting married yet, we want to get married in about a month. With weddings usually being months sometimes well over a year of planning and prep (and a little craziness) I am not used to getting calls like this, and to be honest it was a big breath of fresh air. Cen and Tim where truly in love and ready to get married.
Cen and Tim got married just about a month after they called me at one of my favorite venues, Meadowlark, with some of their closest family and friends. We cruised around DC in a classic Rolls Royce stopping at the monuments, then ran around Meadowlark to take a few more pictures. The whole day was so drama free and full of laughs, smiles and a ton of tears. Cen was so happy that tears where streaming during the ceremony falling all the way to the ceremony floor. It was beautiful. A big thanks to Astrid for her awesome pictures and great company. We had an amazing time and felt like old friends! What a great wedding!